On May 10th, 2023, a group of thirty faculty members from Khon Kaen Business School, including Pensri Jaroenwanit, the Dean, as well as the Vice Dean, Assistant Dean, teachers, and administrative assistants, visited Chung Yuan Christian University to sign an MOU between the two institutions. The visit was warmly welcomed by Kwang-Cheng Chang, Chairman of Chung Yuan Christian University, Ta-Chin Wei, Director of the International and Cross-Strait Education, Cheng-Wen Lee, Dean of the College of Business, and Ya-Kai Chang, Director of the Globalization Promotion Office.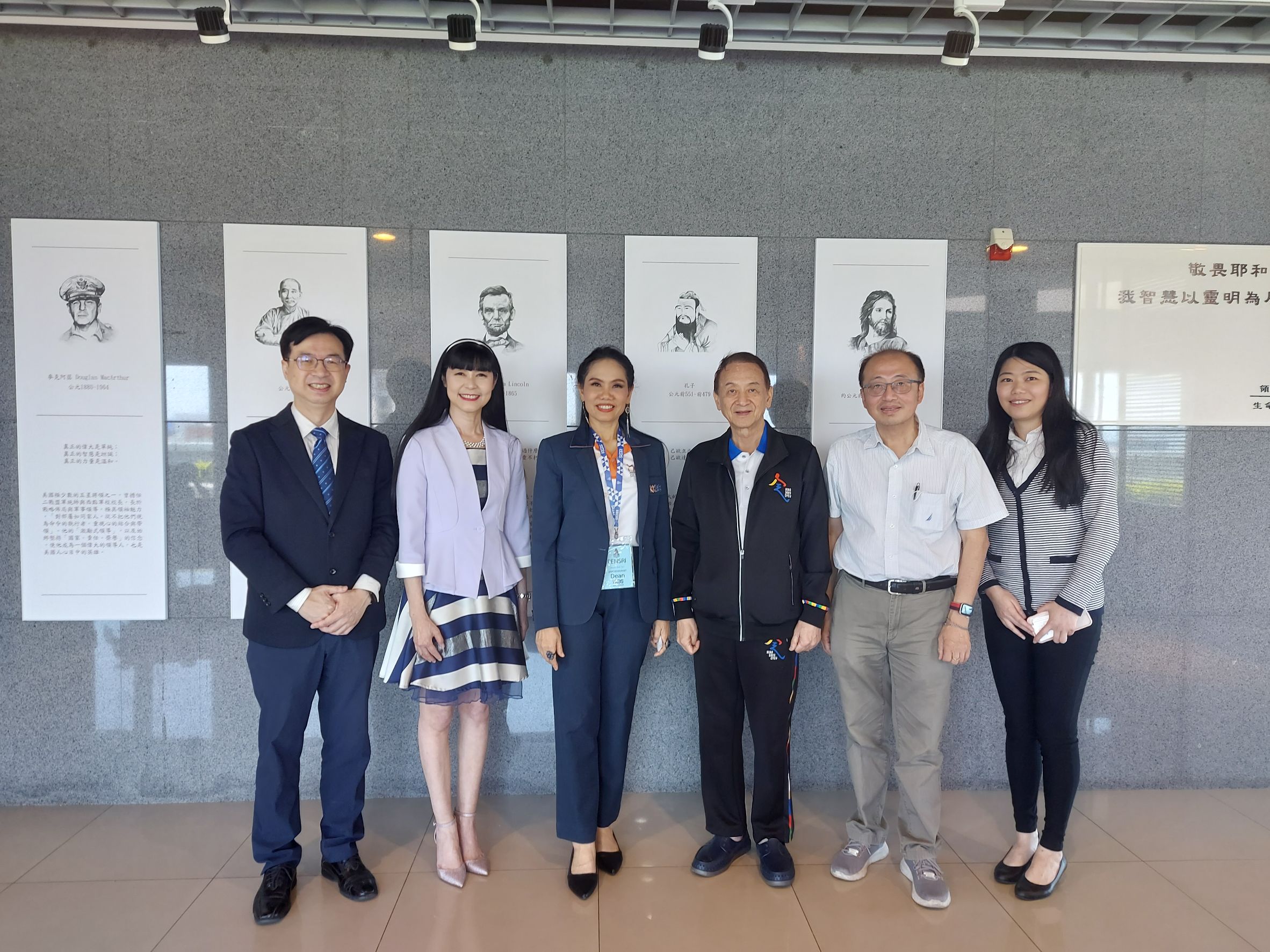 Khon Kaen University is a well-known national university located in northeastern Thailand, also known as Isan. It was approved for construction by the King of Thailand in 1964 and covers an area of over 8,000 acres. It has the largest campus in Thailand and covers a wide range of academic fields, including humanities, social sciences, natural sciences, medicine, agriculture, and engineering, ranking among the top five universities in Thailand.      The university is known for its strong research capabilities and extensive experience in international exchange and cooperation. It has many research centers and academic institutions, such as the Biotechnology Research Center, the Business Innovation Research Center, and the Energy Research Center. Additionally, it has established extensive academic exchange and cooperation relationships with many renowned universities and institutions worldwide.
 Through this exchange activity, both sides deepen their understanding of each other's school affairs, strengthen their friendship, and sign an MOU at the college level. It is believed that this partnership will provide students and teachers with broader academic exchange and cooperation opportunities, including bilateral academic exchange, joint research projects, and student exchange programs. This not only helps promote cultural and academic exchanges but also has a positive significance for students' future development and employment opportunities.